Collection: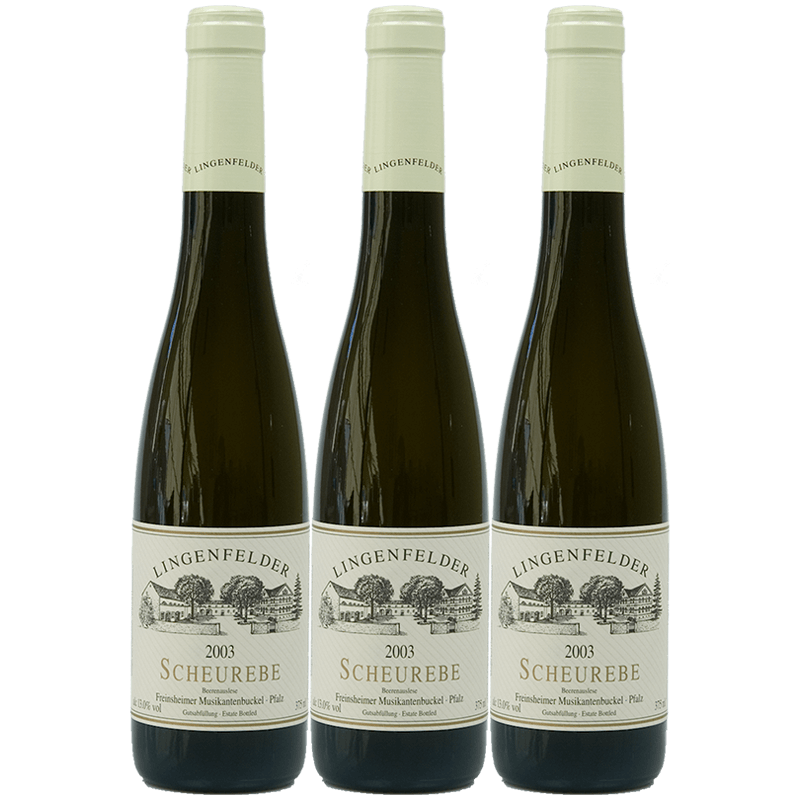 Collection:
Donated by Weingut Lingenfelder
Donated by Weingut Lingenfelder
3x 35cl Scheurebe Beerenauslese 2003 - Pfalz, Germany
Estate grown and bottled by Lingenfelder, a family making wine for 14 generations since 1520. The Musikantenbuckel is a small single vineyard designation on the left bank of the Rhine River in historic Pfalz region. Only 200 Liters in total were produced of this single berry selection dessert wine. Scheurebe is a very premium local grape which is particularly dear to our heart.
It is a "son of Riesling" and on the same quality level.Such wines are only produced in very exceptional "botrytis" vintages. We haven't had one of this caliber since.
Not available for sale anymore.
It can be enjoyed now but is good to drink for at least another 25 years
Generously Donated by the Lingenfelder family