Collection: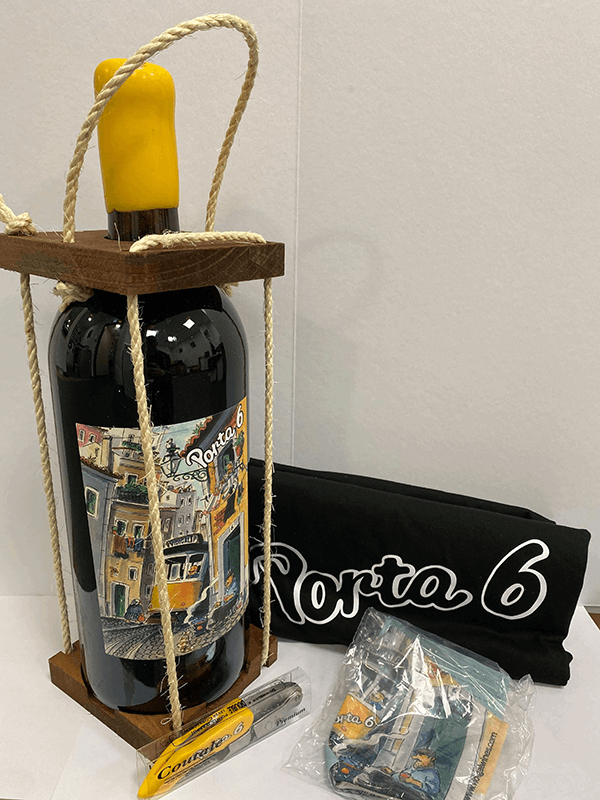 Collection:
Donated by Vidigal Wines
Donated by Vidigal Wines
Vidigal Wines Porta 6 Gift Pack: (1x Porta 6 2013 3 Litre, branded corkscrew, 2x masks & t-shirt) - Lisboa, Portugal
Porta 6 pays tribute to Lisbon which is famed for its energetic milieu of traditional and modern elements. Using native grape varieties, the 2013 was the first Porta 6 vintage released by this family winery. The large format allows the wine to age at a slower pace, so it is currently at an optimal age for drinking.  Only 3,000 bottles were made in this format, it is luscious and velvety with notes of red berries, nuts, brambles, and flowers, awarded Mundus Vini Gold and San Francisco International Double Gold Medals.
Generously donated by Vidigal Wines