Collection: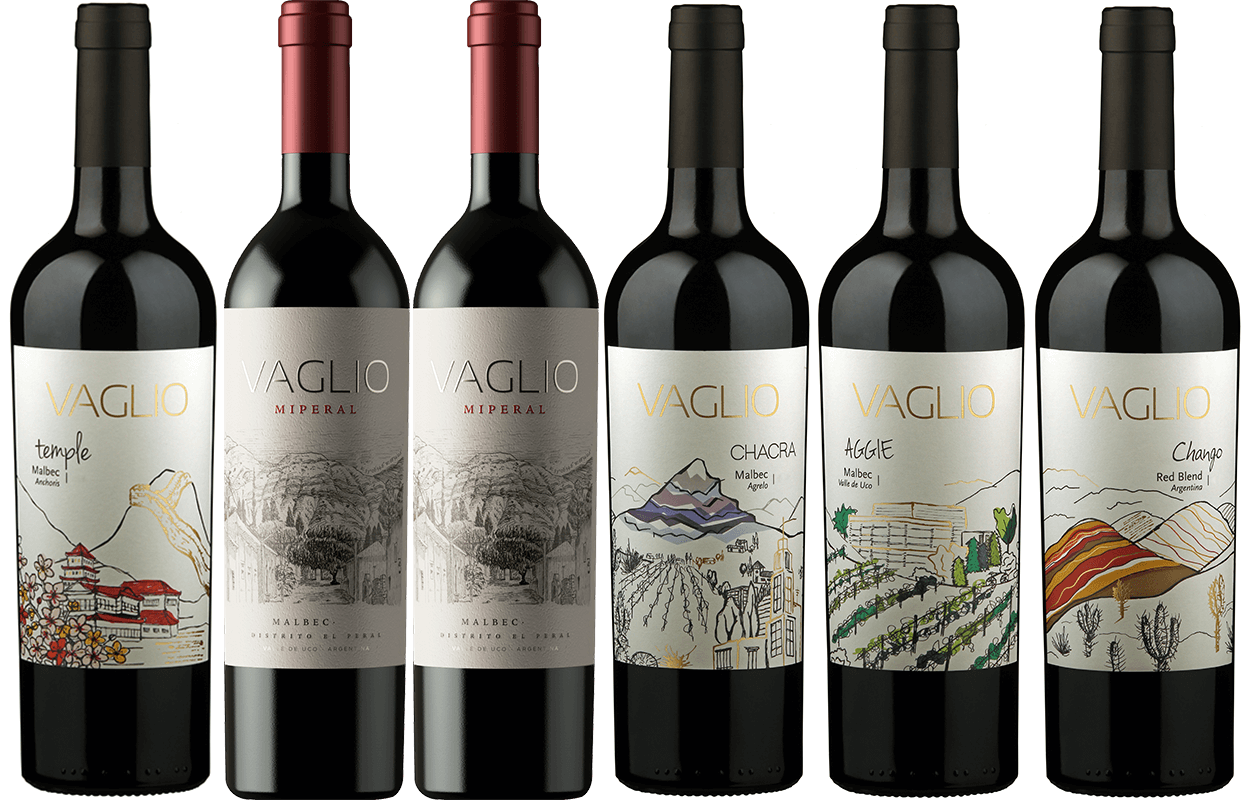 Collection:
Donated by Vaglio Wines
Donated by Vaglio Wines
Vaglio Wines Selection -1x Vaglio Temple Malbec 2018 75cl, 2x Vaglio Miperal Malbec 2017 75cl, 1x Chacra Malbec 2017 75cl, 1x Aggie Malbec 2018 75cl, 1x Chango Red Blend 2017 75cl - Mendoza, Argentina
José Lovaglio Balbo started Vaglio in 2013 with the aim to produce single vineyard wines from different sub-regions and soil types. Each wine is vinified in the same way with minimal intervention and oak contact, so that the Mendoza terroir shines through. José uses a small, gravity-fed concrete winery in Tupungato to produce Vaglio. Each wine represents a different stage of his life, which is reflected in the illustrations on the labels, from being born in Salta and growing up in Mendoza, to studying at UC Davis in California and learning Chinese in Shanghai. Total production across the 4 wines is no more than a tiny 24,000 bottles. The aggregated critics score across these wines is 91+/100.
Generously donated by Vaglio Wines