Collection: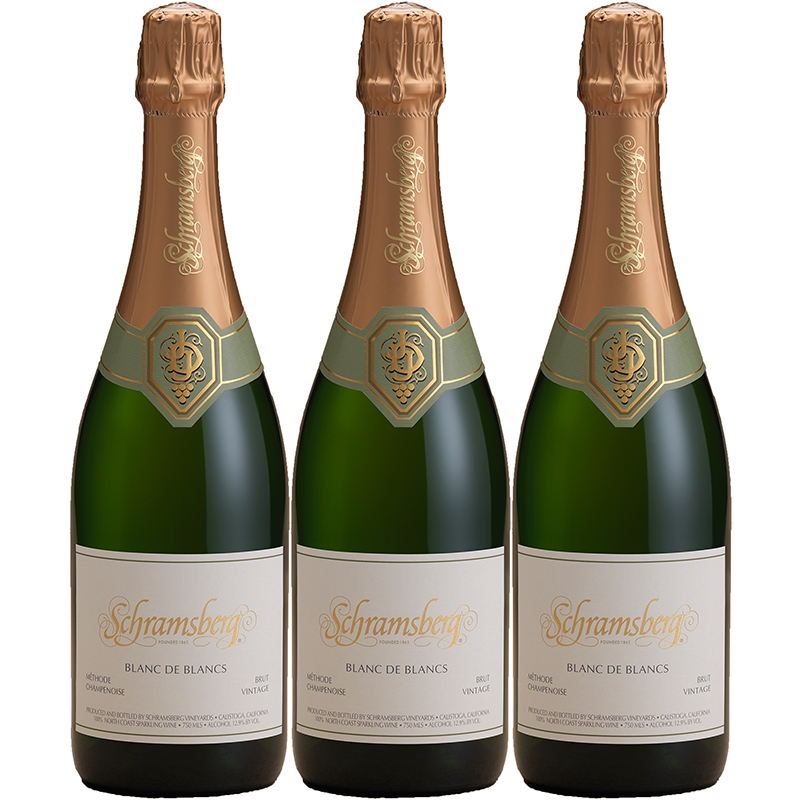 Collection:
Donated by Schramsberg Vineyards
Donated by Schramsberg Vineyards
3x 75cl Schramsberg Blanc de Blanc 2017 - California, USA
With a history spanning back to the 19th century, the estate was bought by the Davies family in 1965. The Blanc de Blancs was used for President Nixon's 1972 "Toast to Peace" with China's Premier Zhou Enlai. Schramsberg's sparkling wines have been served at official State functions by every U.S. Presidential administration since. The estate is certified sustainable by Napa Green and many of its vineyards are certified organic. 25% of the juice if fermented in oak to give a richer house style and all sparkling wines are produced by the traditional method from a back catalogue of 10 vintages.
Generoulsy donated by the Davies family