Collection: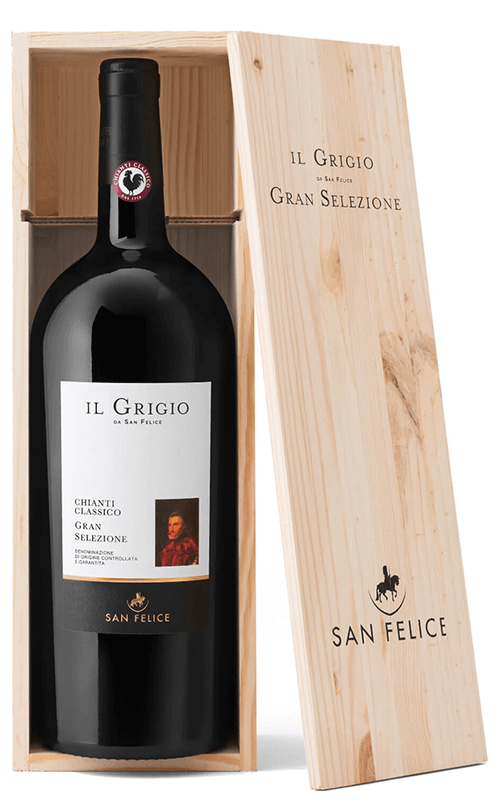 Collection:
Donated by San Felice
Donated by San Felice
San Felice Il Grigio Gran Selezione 1.5 Litre - Tuscany, Italy
The 140 hectare San Felice estate is situated in the municipality of Castelnuovo Berardenga, near Siena, in other words, right in the heart of Chianti Classico territory. Il Grigio Gran Selezione is the fruit of a painstaking selection of the finest Sangiovese grapes grown in the vineyards, which were selected for their consistent quality production. A remaining 20% is represented by the extraordinary indigenous varieties recovered in San Felice's Vitiarium where experimental plantations are found and are all selected to add lustre to the already noble Sangiovese. The result is an utterly unique blend, unmatchable anywhere in the Chianti Classico zone. Just 500 xof these1.5 litre bottles were produced
This wine averages 90+ points every year from critics.
Generously donated by Rosanna Grisanti & Agricola San Felice