Collection: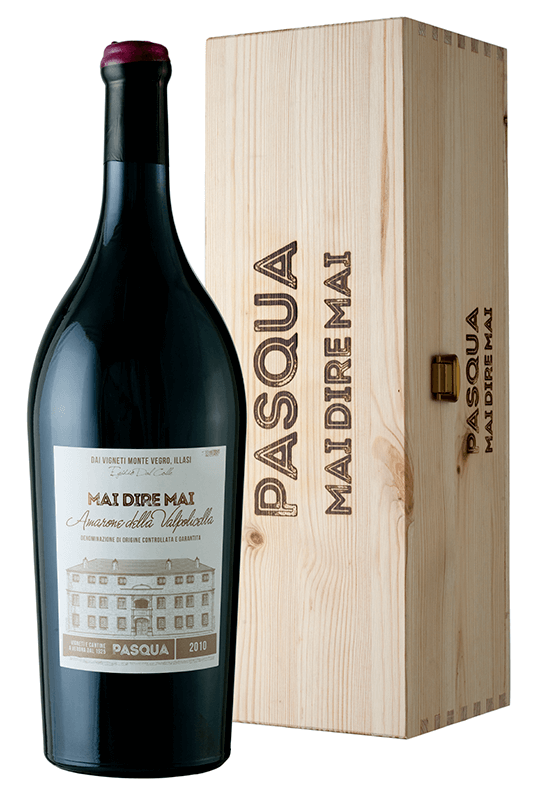 Collection:
Donated by Pasqua Wines
Donated by Pasqua Wines
Pasqua Wines Mai Dire Mai Amarone della Valpolicella 2011 1.5 Litre - Italy

MAI DIRE MAI was created to celebrate the century old wine experience of the Pasqua family and the characteristics of the terroir of the eastern Valpolicella Montevegro. The 23 hectare vineyards characteristics are perfect for high quality wines; the hill at 350 meters has exposure on all sides, it overlooks the Val d'Illasi, the Val di Mezzane and has the Lessini range behind, the calcareous - basaltic soil guarantees exceptional grapes and optimal mineral content.
The 2011 was awarded 3 Glasses by Gamberro Rosso and 92 Points by Wine Enthusiast.
Generously donated by the Pasqua family