Collection: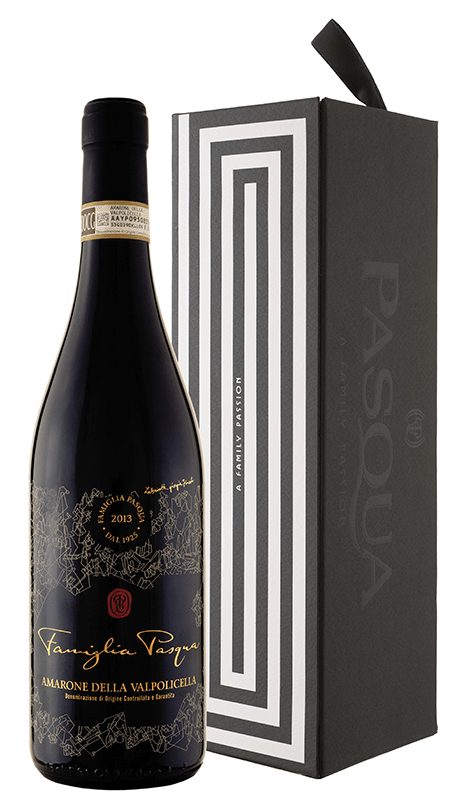 Collection:
Donated by Pasqua Wines
Donated by Pasqua Wines
Famiglia Pasqua Amarone della Valpolicella 2013 1.5 Litre (only 7000 bottles made) - Italy
The Pasqua family made 7000 numbered bottles of the limited edition Amarone Famiglia Pasqua2013 to celebrate the families strong affinity with its history in Amarone wines. The  unique label was designed by Giorgia Fincato, a young and eclectic Veneto artist and wraps around the bottle in a continuous line across multiple perspective planes and uses a special serigraph process to allow the design to take shape as it is transformed into a maze. The  2013 vintage was awarded 3 Glasses by Gamberro Rosso and 90 points by Wine Enthusiast.  
Generously donated by Pasqua Wines.