Collection: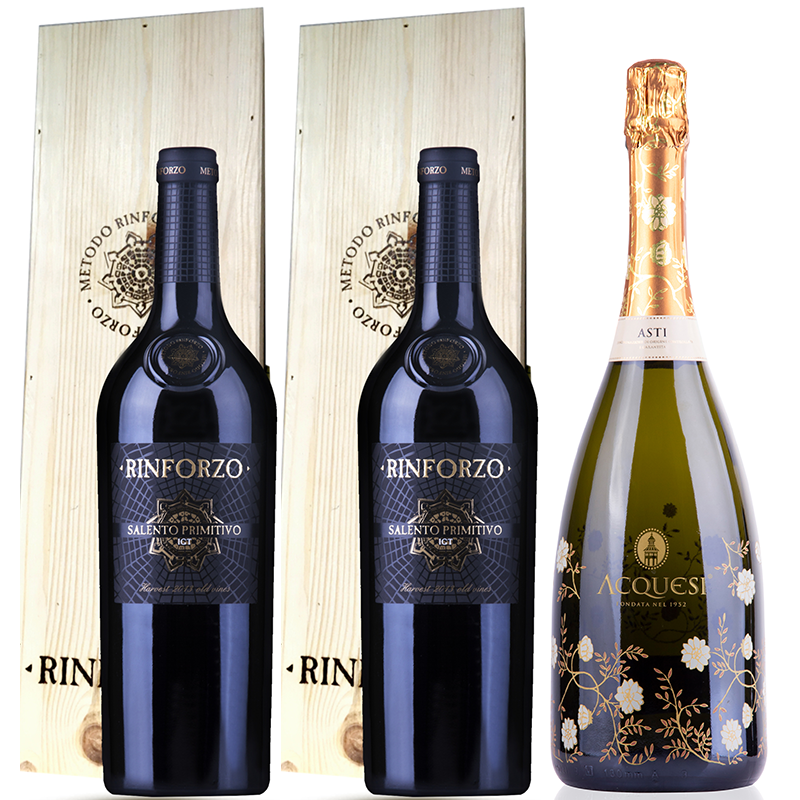 Collection:
Donated by the Mondo del Vino
Donated by the Mondo del Vino
2x 1.5 Litre Rinforzo Primitivio Salento, Puglia IGT 2017 & 1x 1.5 Litre Aquesi Asti Spumante - Italy
Mondo del Vino is a collection of top estates, with vineyards across Italy. Their goal is to produce top quality , great value wines. Some of their wines, including Rinforzo and Luna Argenta have been customer favourites for years.
This Lot includes two magnums of Rinforzo, always a seasonal favourite. Made from semi-dried grapes, it is rich and luscious with silky tannins and flavours of black forest gateaux! The third bottle is a magnum of top quality Asti- a classic, low alcohol, off-dry sparkling wine from northern Italy.  
Generously donated by the Mondo del Vino