Collection: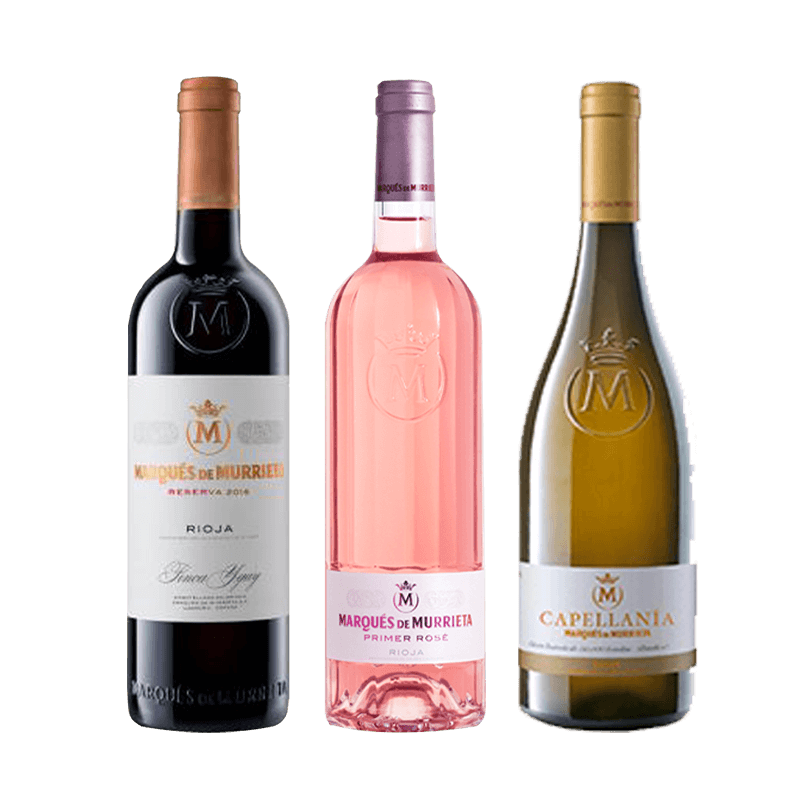 Collection:
Donated by Marqués de Murrieta
Donated by Marqués de Murrieta
Marqués de Murrieta Reserva 2016 / Primer Rosé 2019 & Capellanía 2015 (75cls) - Rioja, Spain
Marqués de Murrieta Reserva 2016
The flagship and calling card of our historic winery. Elaborated with Tempranillo, Mazuelo, Graciano and Garnacha grapes from our Ygay Estate, which surrounds the winery. This is the wine that best reflects the mood of the estate during a full vegetative cycle. Quoting María Vargas, Marqués de Murrieta's chief winemaker, the 2016 vintage is a "breathtaking vintage in which the wine shows an incredible fruity character".  Its consistent quality year after year has led it to be regarded as one of the 'Top 100 of 2019' by Wine Spectator.
Primer Rosé 2019
This is the rosé jewel in our centenarian winery's crown, it represents the youngest and most ambitious expression of Marqués de Murrieta. Its first vintage was in 2015, and it is the only rosé wine in Spain made from 100% Mazuelo grapes, a variety with extraordinary character and a very small area of vineyards in Rioja. This is a limited edition rosé with only 4000 bottles made in 2019, that, and despite its young history, it has been recognized as the "Best Spanish Wine Rosé" by the Guía Gourmets.
Capellanía 2015
Capellanía is a modern version of the white wines traditionally made at Marqués de Murrieta. It is made with the Viura grape, sourced from Pago Capellanía, a six- hectares, old vine, single vineyard at the highest altitude of the Ygay Estate. It is an age worthy wine, matured for 15 months in French oak barrels where strength and subtleness go hand in hand. An iconic Spanish white wine, it was rated with 96 points by James Suckling and included in his list of top ten white wines from Spain.
Generously donated by Marqués de Murrieta