Collection: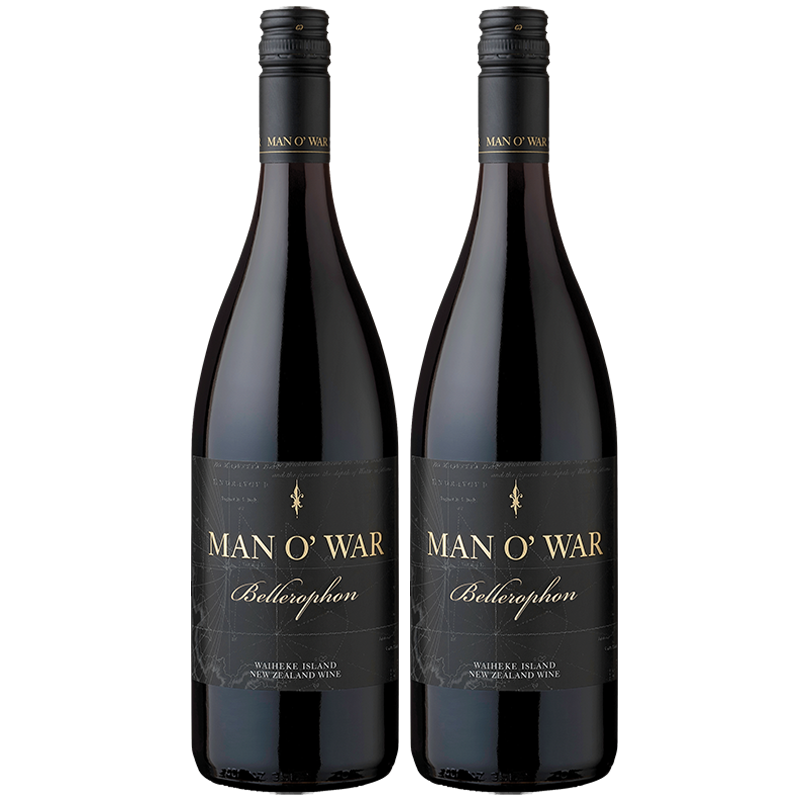 Collection:
Donated by Man O'War
Donated by Man O'War
2x 75cl Man O'War Bellerophon (Vintage 2014 & 2016) - Marlborough, New Zealand
First planted in 1993, at the eastern end of Waiheke Island, Man O' War consists of 150 acres of vines planted in 76 individual hillside blocks, each with a distinct soil profile and microclimate.
After the remarkable success of the first Bellerophon in 2012 it was decided to make another offering from the 2014 vintage and again in 2016. The Bellerophon is made in the traditional manner of French Côte-Rôtie, with some whole bunches included as well as the Syrah co-fermented with a small portion of Viognier.
This wine has scored an average of 91+ points from Critics.
Generously donated by Duncan McTavish.