Collection: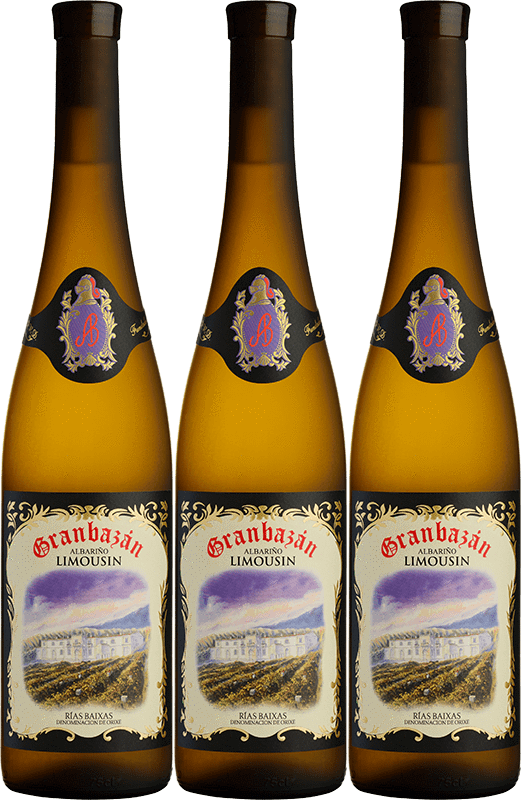 Collection:
Donated by Argo de Bazán
Donated by Argo de Bazán
Granbazán Albariño Limousin Rías Baixas, Spain
4 Vintages: 1x 2014, 1x 2015, 1x 2016 and 1x 2017 

The Granbazán estate is considered an Albariño pioneer and  a cofounder of the DO Rías Baixas in Galicia. In the 1980s, the Limousin project began to age in French oak barrels, the technique has been refined to achieve a wine with a perfect balance between wood and fruit. The grapes come from the highest part of the Tremoedo estate, and after harvest the wine spends 12 months on fine lees. This Albariño is complex, with notes of apricot, vanilla and smoke, the palate is unctuous, fresh and spicy notes.
Generously donated by Bodegas Granbazán