Collection: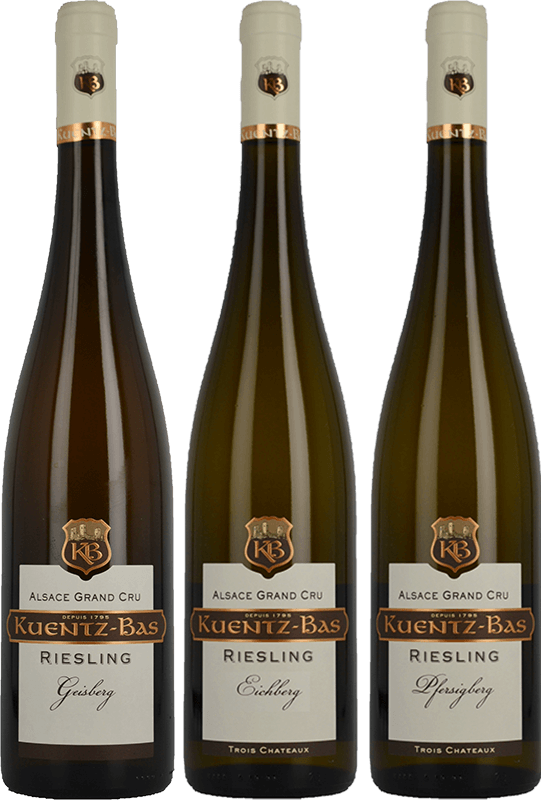 Collection:
Donated by Kuentz Bas
Donated by Kuentz Bas
3x 75cl Kuentz-Bas Riesling Grand Cru Selection - Alsace, France
Kuentz Bas was founded in 1795 by François-Joseph Kuentz, it comprises 10 hectares of  organic and biodynamic vineyards. The Riesling grape is the king of the Alsace region and grows successfully on its mosaic of soils giving birth to many styles of Riesling. In the case of these wines, you will glimpse the best: the Grands Crus. The names refer to the vineyard locations: Pfersigberg – peach tree hill, Eichberg – oak trees hill and Geisberg – goat's hill. Intense and spicy wines with powerful fruit that can age for years.
Generously donated by the Kuentz family