Collection: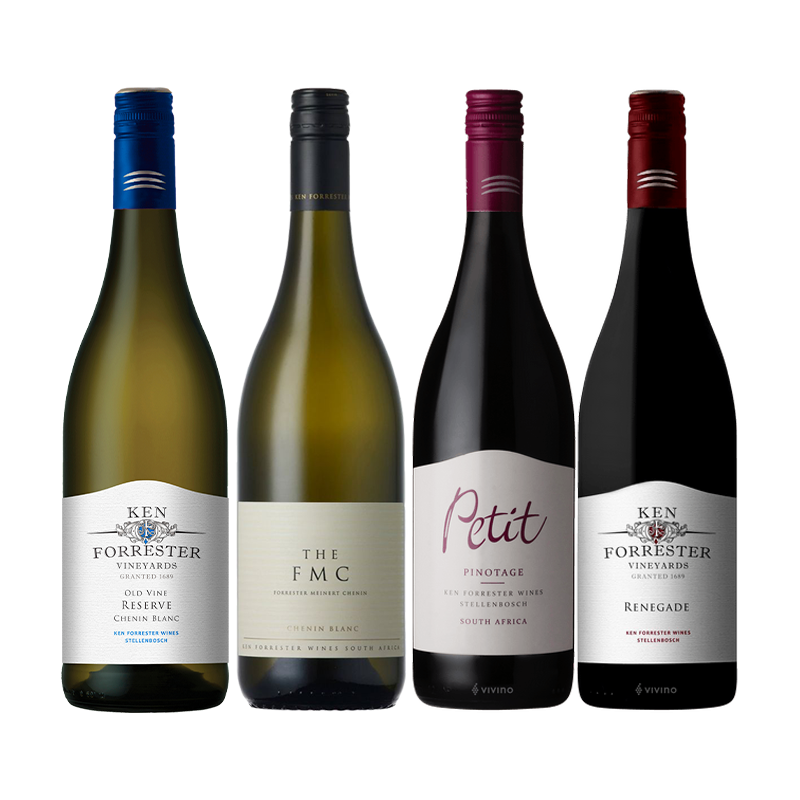 Collection:
Donated by Ken Forrester
Donated by Ken Forrester
Ken Forrester Selection: The FMC 2019 / Old Vine Reserve Chenin 2019 / Renegade 2016 / Petit Pinotage (75cl) - Stellenbosch, South Africa
The FMC vineyard comprises 4.2 hectares of old bush vine Chenin Blanc planted in 1974, the wine ages stunningly for eight to twelve years. Petit Pinotage is made with a yeast strain used in Champagne to ferment Pinot Noir, it embodies bright red fruit. The Renegade represents Ken's spirit as a winemaker swimming against the tide, this is Syrah, Grenache, Mouvedre blend. The Old Vine Reserve Chenin Blanc was planted in 1976, partially wooded but fresh and racy, best enjoyed from vintage release up to another five years.
Generously donated by the Forrester family