Collection: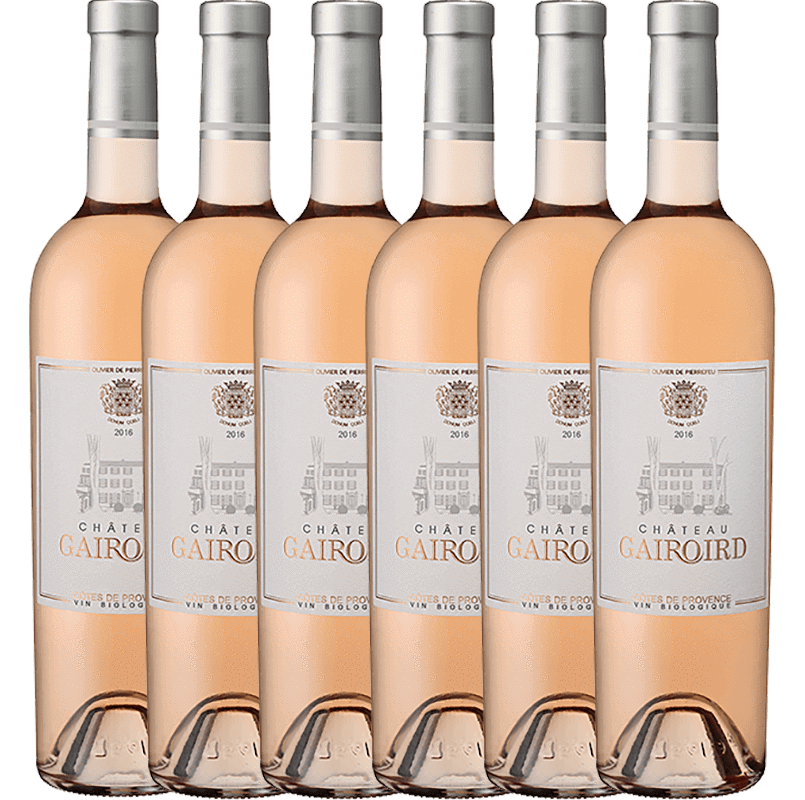 Collection:
Donated by Jubliee Wine Selection
Donated by Jubliee Wine Selection
6 x 75cl Château Gairoird Cotes de Provence Prestige Rosé 2019 - Languedoc, France
Château Gairoird is located in Provence, Cuers, 20 km from Toulon and the sea, halfway between Marseille and Saint-Tropez.Built in 1734, the Château stands in a green oasis. Olivier de Pierrefeu, fourth generation of winemakers, excels at producing Côtes de Provence organic wines.
Entirely Côtes de Provence, the vineyard (45 hectares / 112 acres) spreads in the Permian depression, between the villages of Cuers and Puget-Ville. The Mistral (northwest wind) blows strong and protects the vineyard of moisture-related diseases. Although undergoing the maritime influence, the climate is dry. The terroir is homogeneous, composed of well draining clay-limestone gravel, called "gravoches".
Renowned by the high quality of the grapes that come from it, this is superb terroir for the wines of Château Gairoird.
Generously donated by Jubilee Wine Selection