Collection: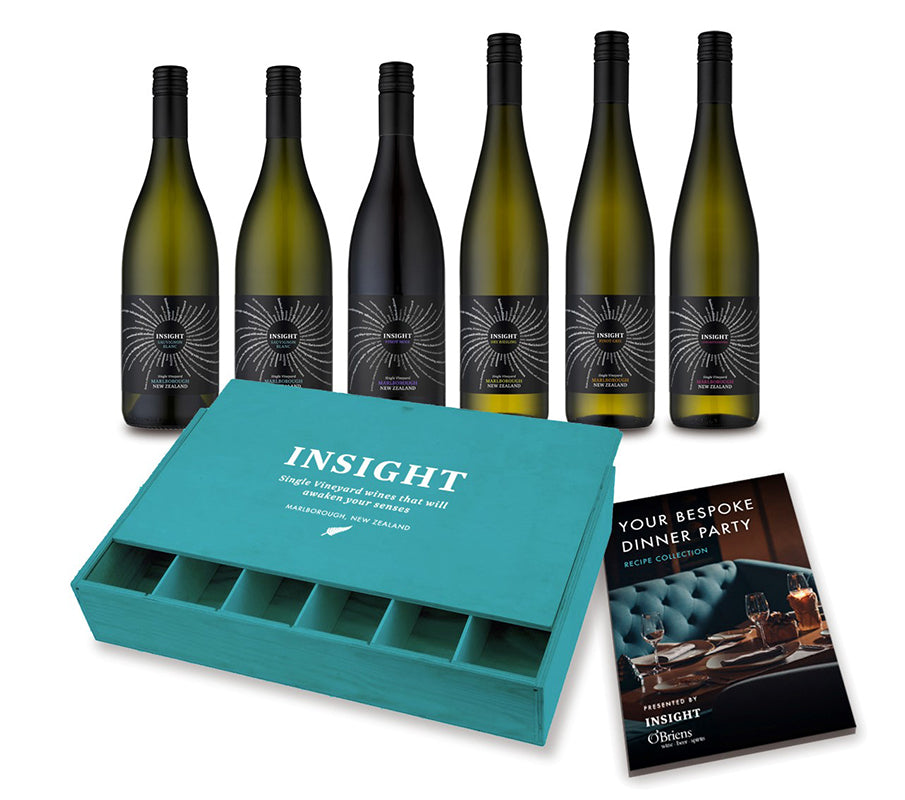 Collection:
Donated by Insight Vineyards
Donated by Insight Vineyards
A Varietal case including Insight Vineyard Sauvignon Blanc, Dry Riesling, Pinot Gris, Gewürztraminer & Pinot Noir - Marlborough, New Zealand
Located in Marlborough's Southern Valley's region, Insights 41 hectares of vineyards rest on undulating river terraces surrounded by mountains. The owners are Marlborough natives, Fleur and Hemi who are passionate about mother nature. They bought the land in 2002 before converting it from an old sheep farm to five individual sustainably farmed vineyard blocks. The wines are made by Eveline Fraser (ex-Cloudy Bay winemaker) from single-vineyard sites in the cooler Southern Valleys region of Marlborough, these wines display the lifted aroma profile and flavour profiles typical of Marlborough.
Generously donated by the McCree family