Collection: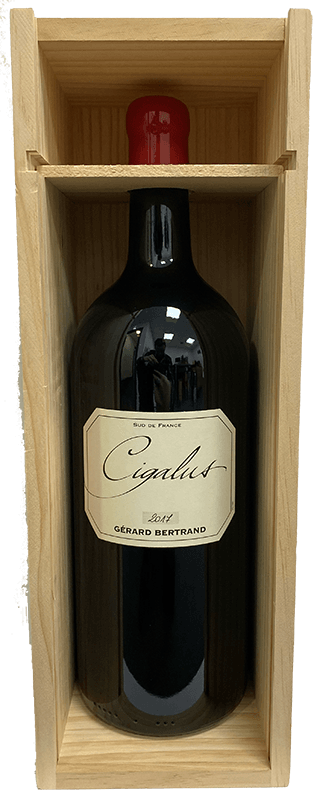 Collection:
Donated by Gérard Bertrand
Donated by Gérard Bertrand
Gérard Bertrand Domaine de Cigalus Rouge 2017 3 Litre - Languedoc, France
Gérard Bertrand is one of the top winemakers in the Languedoc and well known to our loyal customers. He is committed to the principles of biodynamic farming- his 75ha Cigalus Estate, located near Narbonne in the south of France, has been certified Biodynamic since 2010.  

Cigalus is arguably the finest wine he crafts. A sublime 7 grape blend, led by the Bordeaux varieties Cabernet & Merlot and supported by Syrah & Grenache. With the complexity and finesse of good Bordeaux mixed with the warm, sweet berry charm of the Languedoc, this double magnum bottle is presented in an elegant wooden case. 

Generously donated by Gérard Bertrand