Collection: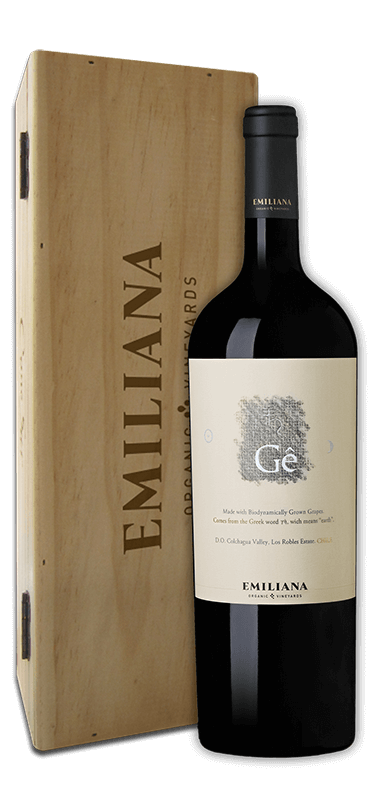 Collection:
Donated by Emiliana Winery
Donated by Emiliana Winery
Emiliana Gê 3 Litre - Chile
Gê showcases the maximum expression of Emiliana's biodynamic agriculture, bringing together the energy of the cosmos, the earth, and humankind to achieve a unique wine with tremendous personality that faithfully reflects the characteristics and attributes of its terroir. Its name comes from the Greek root Ge, which means Earth. Gê is Emiliana´s icon wine, internationally awarded and is a blend of Bordeaux and Mediterranean grape varieties grown on Chiles best terroirs. It is made in small quantities, harvested by hand, and aged and bottled on Los Robles estate.
Generously donated by Emiliana Organic Vineyards.