Collection: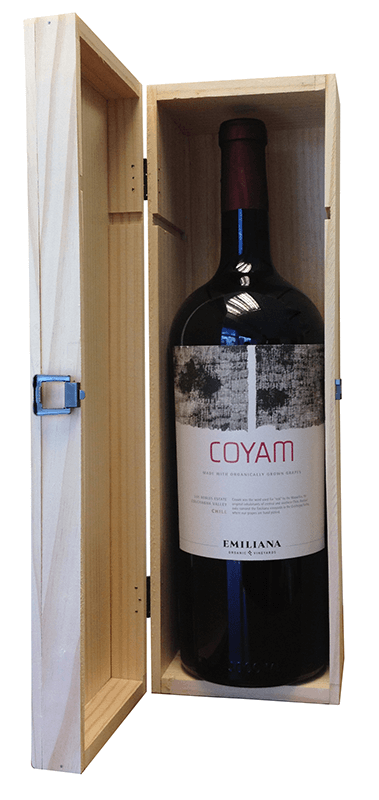 Collection:
Donated by Emiliana Winery
Donated by Emiliana Winery
Emiliana Coyam 3 Litre - Chile
Coyam is the premium wine of Emiliana Organic vineyards. It means 'oak forest' in Mapudungún, the language of southern Chile's indigenous people, the Mapuches.
This wine is 100% organic and biodynamic certified, a blend of red varieties based on Syrah and Carmenére, also accompanied by Mediterranean and Bordeaux grapes, and refined every vintage to ensure the best quality and expression of its unique identity.
Internationally awarded in every harvest, recently voted one of the 10 best organic wines in the world by the Drinks Business magazine (2020).
Generously donated by Emiliana Organic Vineyards.