Collection: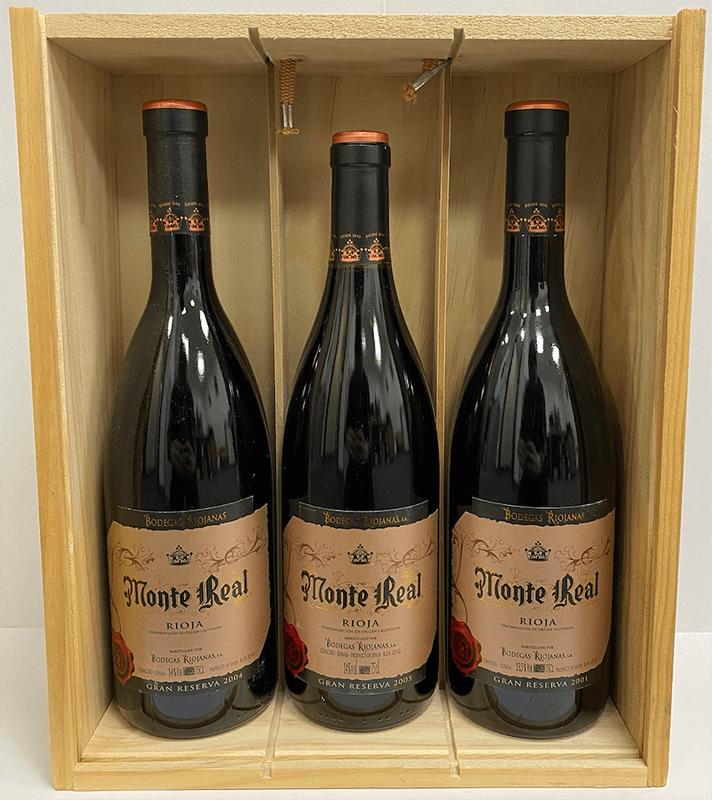 Collection:
Donated by Bodegas Riojanas Monte Real
Donated by Bodegas Riojanas Monte Real
Three Bottle Monte Real Gran Reserva Gift Pack (2001, 2004, 2005) - Rioja, Spain
Established in 1890, Bodegas Riojanas belongs to the exclusive group of 13 centenarian wineries in Rioja and is focused on top quality wines and their ageing ability. This is a selection of three Gran Reservas of vintages qualified as "Excellent": 2001, 2004 and 2005 under one of the most prestigious and iconic brands in Spain, Monte Real. These three jewels represent a journey back to 1932 (Monte Real), the exclusive vineyard "El Monte" in Cenicero (Rioja Alta) and to an excellence in aged wines with 130 years of experience.
Generously donated by Bodegas Riojanas