Collection: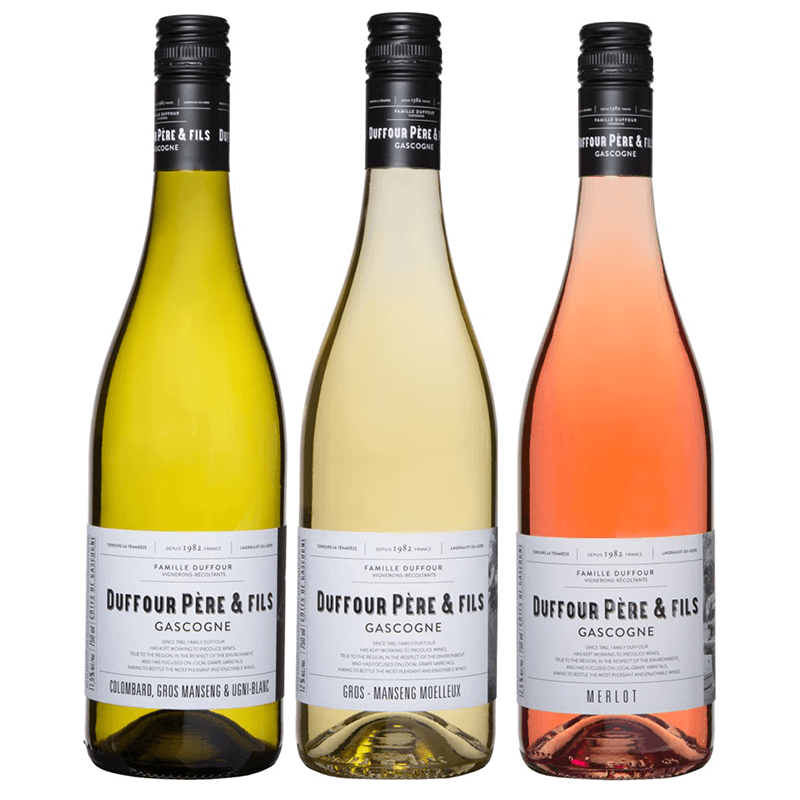 Collection:
Donated by Domaine Duffour
Donated by Domaine Duffour
Domaine Duffour – Collection Range (x12 btls) - Gascogne, France
This Domaine was created in 1955 by the Duffour family, it is surrounded by quarries with limestone outcrops and makes wines of "terroir" with extraordinary typicity. Gascogne is well known for its crisp and fruity wines based on the local Colombard grape but the Domain also work successfully with international varieties. All of the wines in this case are fresh, fruity, and accessible. You will discover a Merlot rosé, a red based on the Tannat indigenous grape, an original blend of Sauvignon/Chardonnay and the Gros Manseng in its sweeter style.
Generously donated by Domaine Duffour