Collection: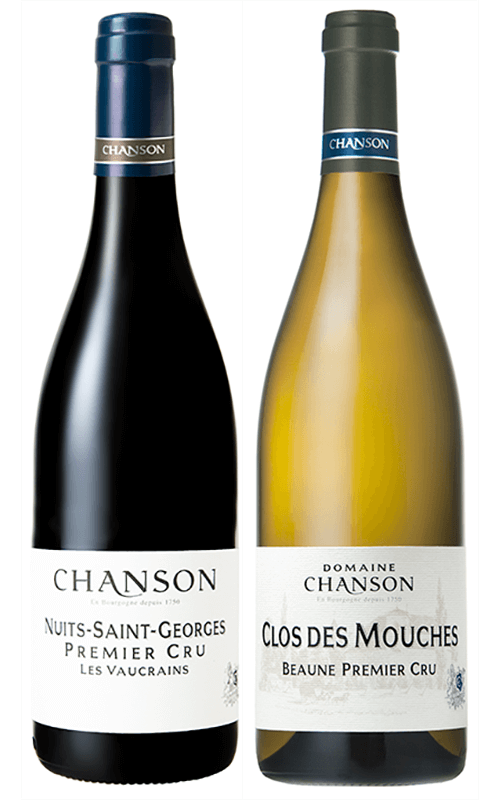 Collection:
Donated by Domaine Chanson
Donated by Domaine Chanson
Pair of wines from Domanie Chanson
1x Domaine Chanson Nuits-Saint-Georges Les Vaucrains 1er Cru 2014 75cl - Burgundy, France
Founded in 1750, Domaine Chanson is one of the great historic houses in Burgundy, now owned by prestigious Champagne Bollinger. At the top of the hillslope of Nuits Saint Georges Village. Les Vaucrains is considered as one of the 2 best 1er cru of Nuits Saint Georges, with "Les Saint Georges".
1x Domaine Chanson Beaune 1er Cru Clos des Mouches White 2017 75cl - Burgundy, France
Clos des Mouches is one of the top sites in Burgundy, this wine comes from a 2- hectare plot at the southern end of the vineyards of Beaune on a limestone subsoil covered with sand.
Generously donated by Domaine Chanson.