Collection: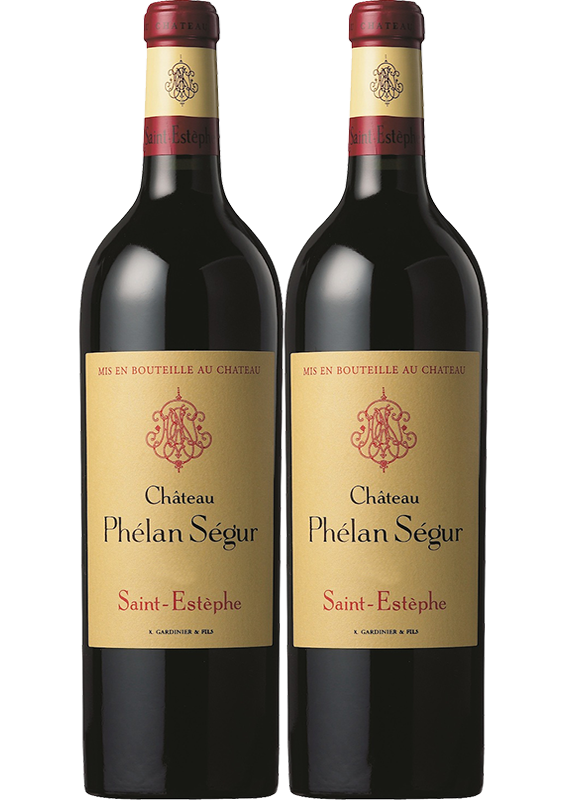 Collection:
Donated by Château Phélan Ségur
Donated by Château Phélan Ségur
2 x 75cl Château Phélan Ségur 2014 - Bordeaux, France

Bernard O'Phelan (1770-1841) left his native town of Tipperary at the end of the 18th century to set himself up in Bordeaux. In 1805 & 1810 he acquired 2 properties which would become Chateau Phelan Segur covering 70 hectares of magnificent clay-gravels on the hillocks and plateaux of Saint-Estèphe. The 2014 blend was very strongly influenced by Cabernet Sauvignon (64%) and Merlot. All grapes were hand selected and go through a rigorous sorting before precision vinification and the assistance of Michelle Rolland Consultant Oenologist with the blending.  A new vat room with small volumes of 40 to 60 hectolitres allowed extension of the selection work started in the vineyard.
James Molesworth wrote in the Wine Spectator in 2015 : "This is alluring, with a velvety feel to the crushed plum and black currant fruit, while perfumy hints of espresso and singed sandalwood line the finish. Presents a pleasant loamy tug."   Score: 90-93
This wine has also scored very well with many highly regarded critics.
Generously donated by Château Phélan Ségur