Collection: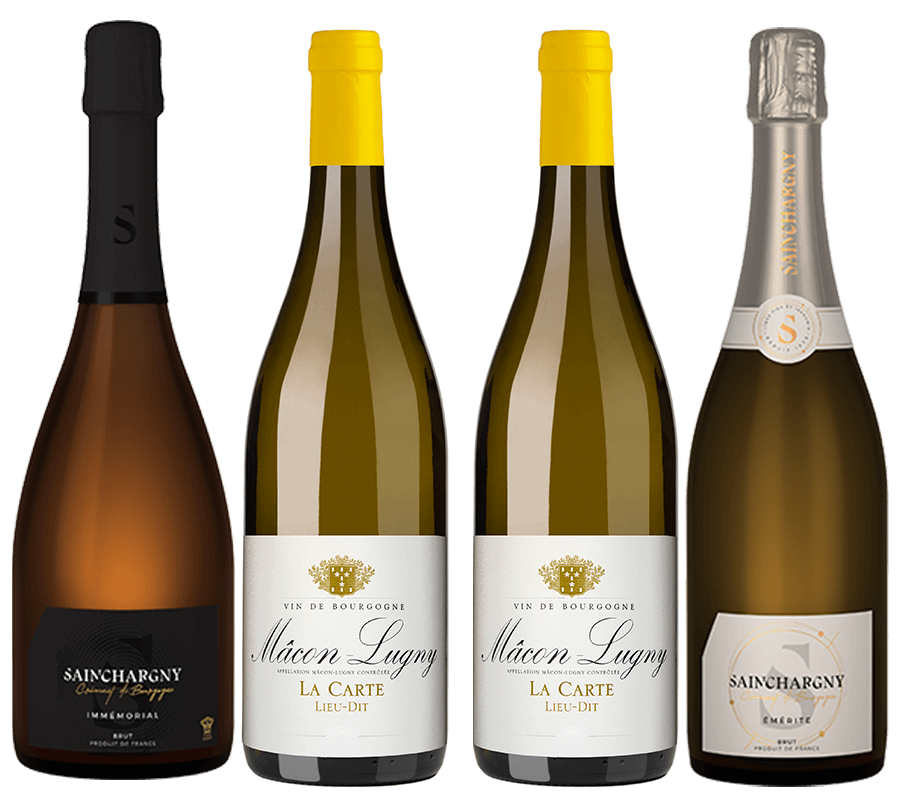 Collection:
Donated by Cave de Lugny
Donated by Cave de Lugny
Cave de Lugny Pack of 4 Wines (75cl's) - France
A selection of Cave de Lugnys top wines, the Sainchargny Emerite 2015 embodies the expression of a climate, terroir and the year of an excellent quality harvest. Sainchargny Immemorial Grand Eminent is a 100% Chardonnay Crémant de Bourgogne, it enjoys a  lengthy 36 month ageing period allowing it to develop intense aromas and flavours. Mâcon Lugny La Carte 2017's 40 year old vineyards are located on a 8ha plateau of chalky soil. Balanced, with vibrant minerality and packed with fruits and almond flavours it will develop its potential with ageing.
Donated by Cave de Lugny.