Collection: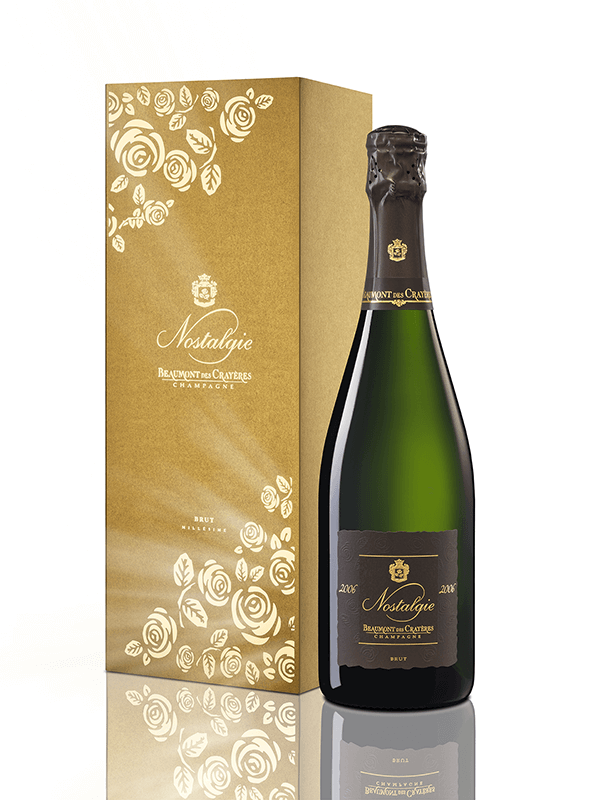 Collection:
Donated by Beaumont des Crayères
Donated by Beaumont des Crayères
Beaumont des Crayères Nostalgie Vintage 2006 75cl - Champagne, France
The expertise of its 250 member growers is instrumental in promoting quality that is Beaumont de Crayères. All year round, come rain, come shine, they keep a close eye on their vines to ensure they produce the finest grapes. Most work in the vineyard is done by hand, and out of respect for this unique natural heritage, the wine growers have been applying the principles of sustainable culture for a long time. 
Grapes are selected from single-vineyard sites that are home to the best quality vines - these are earmarked for the prestige cuvees which are only made in the best vintages. Grapes are selected depending on their quality and degree of ripeness and undergo further checks on their arrival at the press. Only 5000 bottles were produced.
Nostalgie 2006 was awarded Bronze Medal, Decanter World Wine Awards 2017 Bronze Medal, International Wine Challenge 2017.
Generously donated by Champagne Beaumont des Crayères