Collection: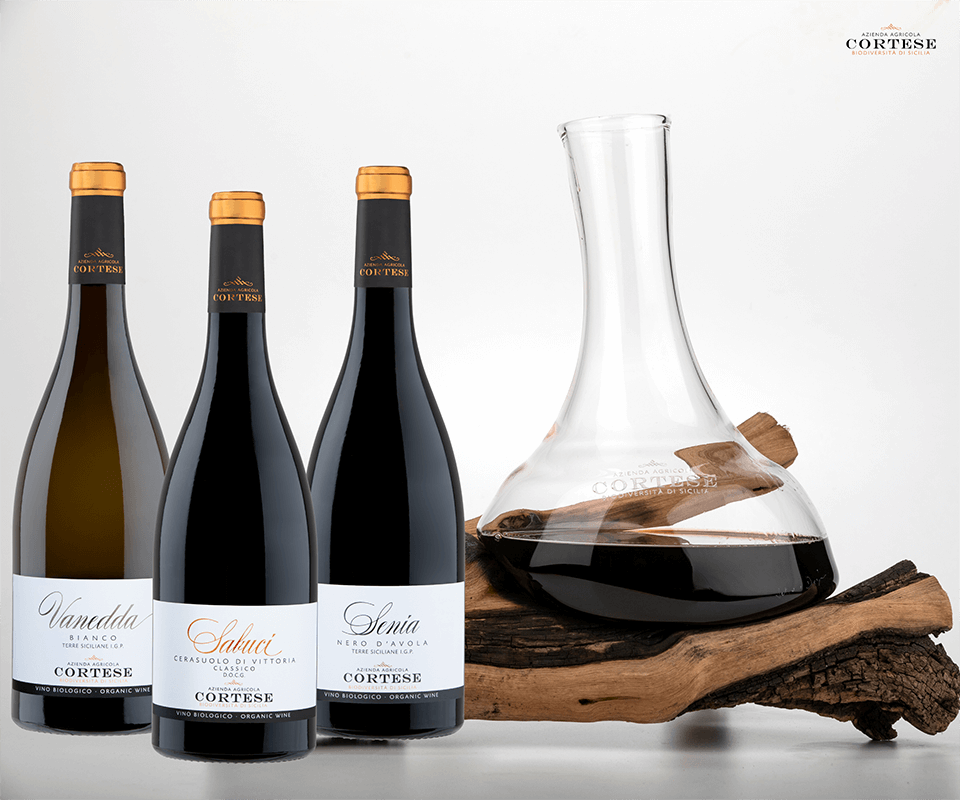 Collection:
Donated by Azienda Agricola Cortese
Donated by Azienda Agricola Cortese
The Wine People Cortese Selezione 'Venedda' Bianco Terre Siciliance IGP 2017 / Cortese Selezione 'Sabuci' Cerasuolo di Vittoria Classico DOCG 2016 / Cortese Selezione 'Senia' Nero d'Avola Terre Siciliane IGP 2016 / Handmade Cortese decanter - Italy
Family-owned Azienda Agricola Cortese is all about biodiversity. The Sicilian estate has the perfect microclimate to make wines as naturally as possible and has been organic since its 1930 foundation. Ancient Sicilian varieties and winemaking techniques are combined with modern technology to make authentic, quality wines.  Our awarded top range "Selezione" comprises: the acclaimed white Vanedda; the top-quality Nero d'Avola Senia; Sabuci Cerasuolo di Vittoria, the only Sicilian DOCG. Our hand-made decanter is created by Italian glass blowers and made using Cortese vine roots: each piece is unique and handcrafted.
Generously donated by The Wine People