Collection: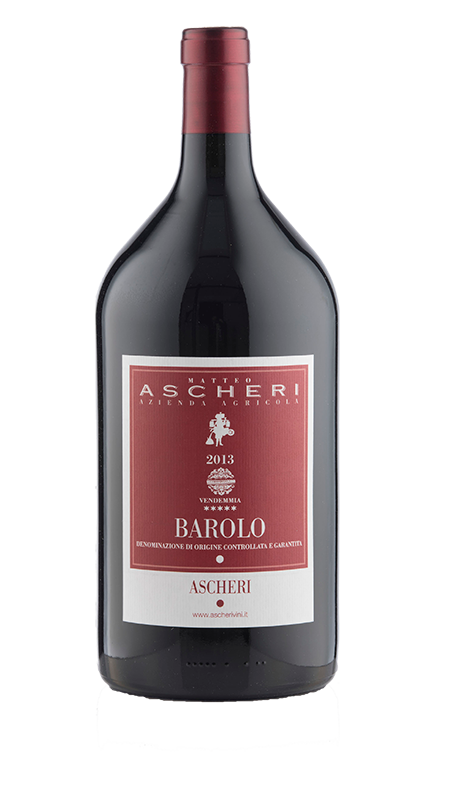 Collection:
Donated by Ascheri Cellars
Donated by Ascheri Cellars
Ascheri Barolo DOCG 2013 3 Litre - Piedmont, Italy
"The family-owned Giacomo Ascheri Cellars originated in La Morra: in the early 19th century, the first vines were planted in that area, where a place called "Ascheri" still exists, and the first wines were produced. Since the very beginning, the Ascheri Winery stood out for its commitment and innovative methods.
In that period, thanks to its geographical position, Bra had become the most important town for the distribution of Barolo, conveniently located and it had good connections with Turin, the most important wine market in the region due to the presence of the Royal House of Savoy.
In 1880 the winery was moved from La Morra to Bra, where it is still situated nowadays. At present our cellars are the only ones left which can boast such an ancient and beautiful heritage."
Generously donated by the Ascheri family.